After years of experience building websites for clients and struggling to work with their hosting providers, we decided it was time for us to offer good clean simple hosting that met the needs of our clients. That means we won't be charging huge amounts of money but enough to make sure that our clients get the service they deserve. 
We've been hosting websites for over 10 years now so we have loads of experience of the pitfalls that can befall a small website owner, which is one of the reasons we set up Mello Hosts.
Paul "Dusty" Hunt
Web Designer
Dusty, has been helping clients achieve their website objectives for years and is well known for assisting the ecological community in Liverpool. When he is not building dry stone walls, he is busy helping start up businesses in the Education and community sectors.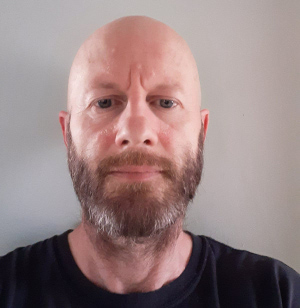 Michael Farley
Technician
Michael is our in house Technician.
Previously a technology lead in a Guatemala Education establishment, he troubleshoots all our technical issues.
Neil Morrin
Digital Project Manager
Neil has been running Defnet Media since 2007 
James Crowe
SEO Consultant
James has been running one of the top SEO consultancies in Liverpool since 2003. 
He works with us on specific projects where we need to bring in his expertise in PPC advertising and Search Engine Optimisation.