Mello Hosts are really pleased to be able to bring you a great new offer after a partnership with Def Net so that together we can bring you an exclusive offer for new Merseyside businesses.
We've had great success over the last couple of months with growth exceeding our expectations by offering great service, enhanced performance and fantastic value – So when we were approached by Def Net with their suggestion of a collaboration, their swift website initiation and our hosting environment we were more than happy to agree to work together.
Def Net have a range of stylish mobile ready templates for a whole range of businesses. All you have to do is to tell them what your business is about and provide some images.
Get a free co.uk domain name
Def Net build your site for you
Def Net have a range of professional mobile ready website styles for your to chose from
Free SSL security certificate
Many platforms charge you extra for a £30 per year for a SSL certificate and we're providing it free of charge.
Friendly, local, customer service
Based on Bold Street in Liverpool City Centre, if you have any questions you can call in to see us.
Personalised email accounts
We don't charge extra for email accounts and we'll be providing 3 free of charge.
Training videos
We will provide a comprehensive set of training videos so you can easily see how to add extra content to your website.
Fast carbon-neutral hosting
Mello Web Hosting provides performance enhanced Carbon Neutral hosting
All for £15 per month
We want you to kickstart your new business with your own stylish mobile-friendly website today!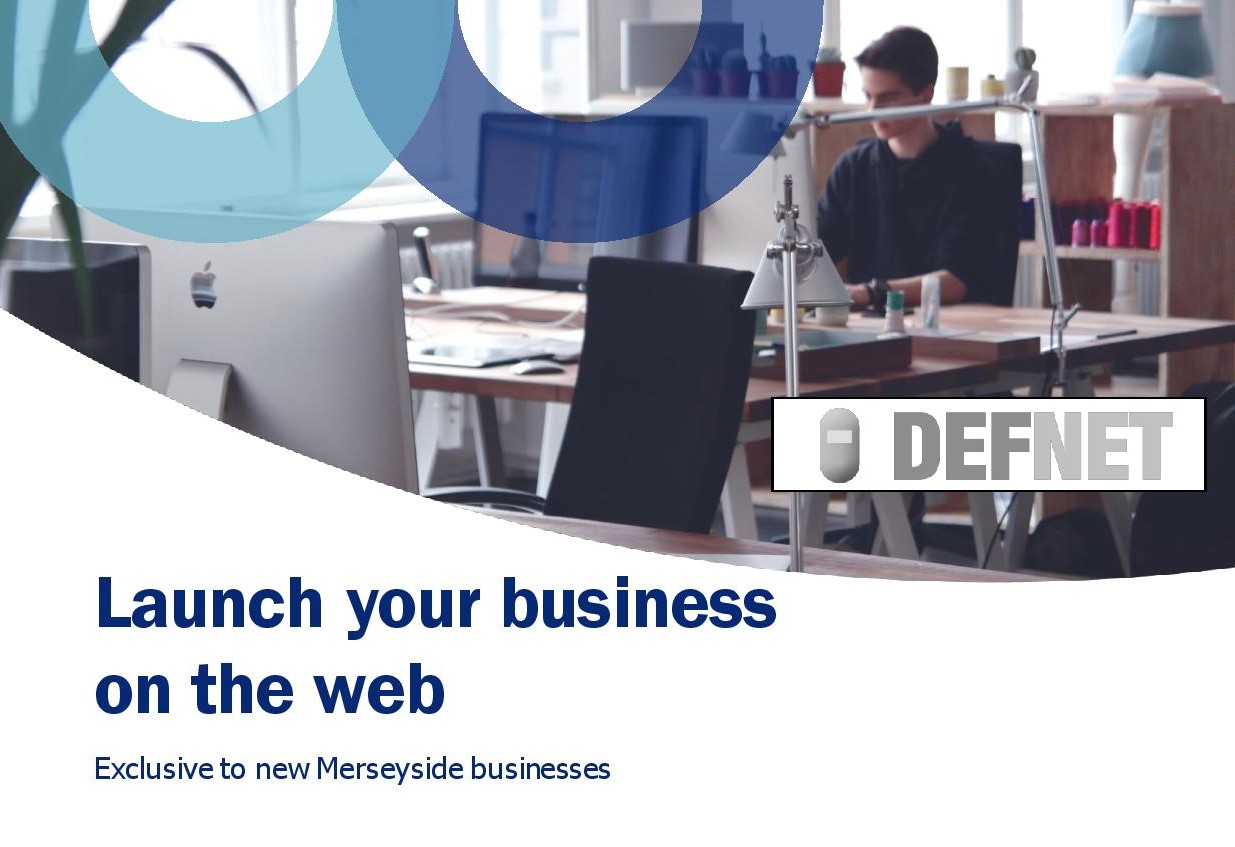 As Neil from Def Net said:
"This is a great opportunity for new business to get a brand new stylish website without having to spend weeks learning new skills. New businesses don't have the time to develop their own site and often don't have the money to commission a bespoke website so we take that weight off their shoulders allowing them to concentrate on developing their business. 
We develop our sites through examining business aims and helping owners to understand what website users want and expect when visiting a site. Finally, setting up this offer feels very much like our opportunity to give back to the great community of Merseyside businesses."
Frequently Asked Questions
These days it's important to create an effective online presence for your business but often it can be difficult to know where to start. Hopefully our FAQ's will help you get started and if not search in our Knowledge Base
Why Is Hosting So Necessary?
In order to have your website available for others to view then it needs to be published in an online format in an online space, hosting provides you with that online space. 
What's a Control Panel
A Hosting account will give you access to a Control Panel or Cpanel, it's a simple piece of software that is pre-installed and allows you to set up your Email, Website and give you access to tons of tools that you can take advantage of. 
What's WordPress?
WordPress is a Content Management System or CMS that runs around 70% of websites worldwide. It is quick and easy to set up through using a software installer such as Softaculous which we provide through your hosting account. 
How To Get Started With Hosting?
Choose a suitable Hosting package for you from our Mello pricing scale, then simply complete an order form and we will set you up and email you all the details you need to get started along with guidance as to how to do it. 
Don't have the skills?
It's not easy for everyone to set up their first website but with time, patience and a little guidance from ourselves we can get you there. We also have an extensive Knowledge base where our thoughtfully written guides will help you get set up in no time. 
Why Is Content Management So Necessary?
Websites that use Content Management Systems store your website content such as text and links to images in a database, so when a website visitor visits your website by entering your domain name, the CMS pulls the content from the database and displays it in the visitors browser.